Boulder Tools Pro Tire Deflator Kit - Adjustable Automatic Deflators - 2020 Model
Product image 1
Product image 2
Product image 3
Product image 4
Product image 5
Product image 6
Product image 7
Product image 8
Product image 9
Product image 10
Product image 11
Product image 12
Product image 13
SAVE YOUR BACK & KNEES! MAKE YOUR LIFE EASY WITH THE BOULDER TOOLS PRO TIRE DEFLATOR KIT.
2020 MODEL JUST RELEASED & BETTER THAN EVER
Our new, 2020 design deflators are faster than all other adjustable automatic tire deflators on the market. 

Fully Automatic, Adjustable Tire Deflators.
Our automatic tire pressure deflators are the most convenient way to air down your tire.  Initial simple setup calibrates the deflators to your desired psi so each time you use them you just screw them onto your tire valve and walk away.  Deflators release the air in your tire and stop automatically at the psi you set them for so you can be doing other things while they air down.
Flat Tires = Good Tires
Air down your tires to gain better traction off-road.  Tire deflation is key If you're heading to the beach to drive in the sand, or hitting muddy or rocky terrain.  Decreasing the air pressure with tire deflation tools increases the traction area of your tire so you can have fun without getting stuck.
Be The Envy of the Trail
It's pure genius.  Just screw the deflators on to your tire valves and walk away.  Enjoy a drink or organize your gear while the deflators do the work.  Your buddies will envy you while they break their backs bending over each tire as it deflates. 
Off roading is supposed to be fun.  Get to it faster by working smarter not harder with the Boulder Tools Automatic Tire Deflators.
80 PSI Tire Pressure Gauge
Upgraded 80 psi tire pressure gauge included for your convenience.  
Heavy protective cover keeps it safe 

Gauge holds pressure until you press pressure release button

360 degree swivel chuck
KIT INCLUDES:
4 tire deflators
Premium tire pressure gauge 
Deflator storage pouch
Hard kit storage case
4-in-1 tire valve core tool
4 plastic valve stem caps
4 metal valve stem caps
4 valve core replacements
Customer Reviews
10/02/2023
Anonymous

United States
I recommend this product
never received order
I emailed the customer service email 5 days ago about an order I put in on september 17, as I have not received a tracking number yet. I still have yet to get a response.
09/17/2023
Jeremy S.

United States
I recommend this product
Couldn't ship the product twice
I don't even think they attempted to ship this. I waited 3 weeks with no shipping notifications and an email having me review their product. I never received it. They never sent any shipping information and when I reached out they said they would send me another product within three to five days expedited shipping. Well it's now been another 3 weeks no product, no shipping information no contact. Don't waste your time trying to purchase a product that they won't send.
07/28/2023
Peter L.

United States
I recommend this product
You've got to be kidding me!!!!!
I never received my order. I placed it two weeks ago and paid extra for expedited shipping!! I kept emailing customer service (no 800 phone number to call…) and could never get an answer about who the carrier was, when it was shipped, shipping number…nothing! This experience was a complete joke! Now watch, I'm sure it will take 6 months to get my refund, if I even get it at all!!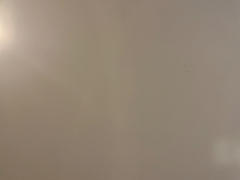 12/11/2022
dominik b.

United States
works
the plastic box is too flimsy
08/16/2022
Walter S.

United States
I recommend this product
Solid, well-made, simple product that just works
Getting them set to the appropriate pressure setting can be a bit tedious, but after 2 uses I had them dialed in. I just set them and chill for 5-10 minutes while they do their thing. Can't beat it.
06/05/2022
Fred H.

United States
I recommend this product
Great tool and customer service
Really nice deflator set. I also got thee higher rated springs to drop truck tire pressure from 80 to 45 psig.
03/25/2022
Anonymous

United States
I recommend this product
Nicely Done
Great quality and ease of use. Love the packaging.
10/14/2021
Nick S.

United States
I recommend this product
Amazing
Ordered directly from company cheaper and quicker then Amazon. Exactly as described. Once set up the make quick work of airing down tires.
09/07/2021
chad j.

United States
I recommend this product
Good purchase
I was hesitant to buy these instead of the more expensive Australian version but I am pleased with these. My 14 year old is now in charge of airing us down before we go off road!